Indoor Racing Information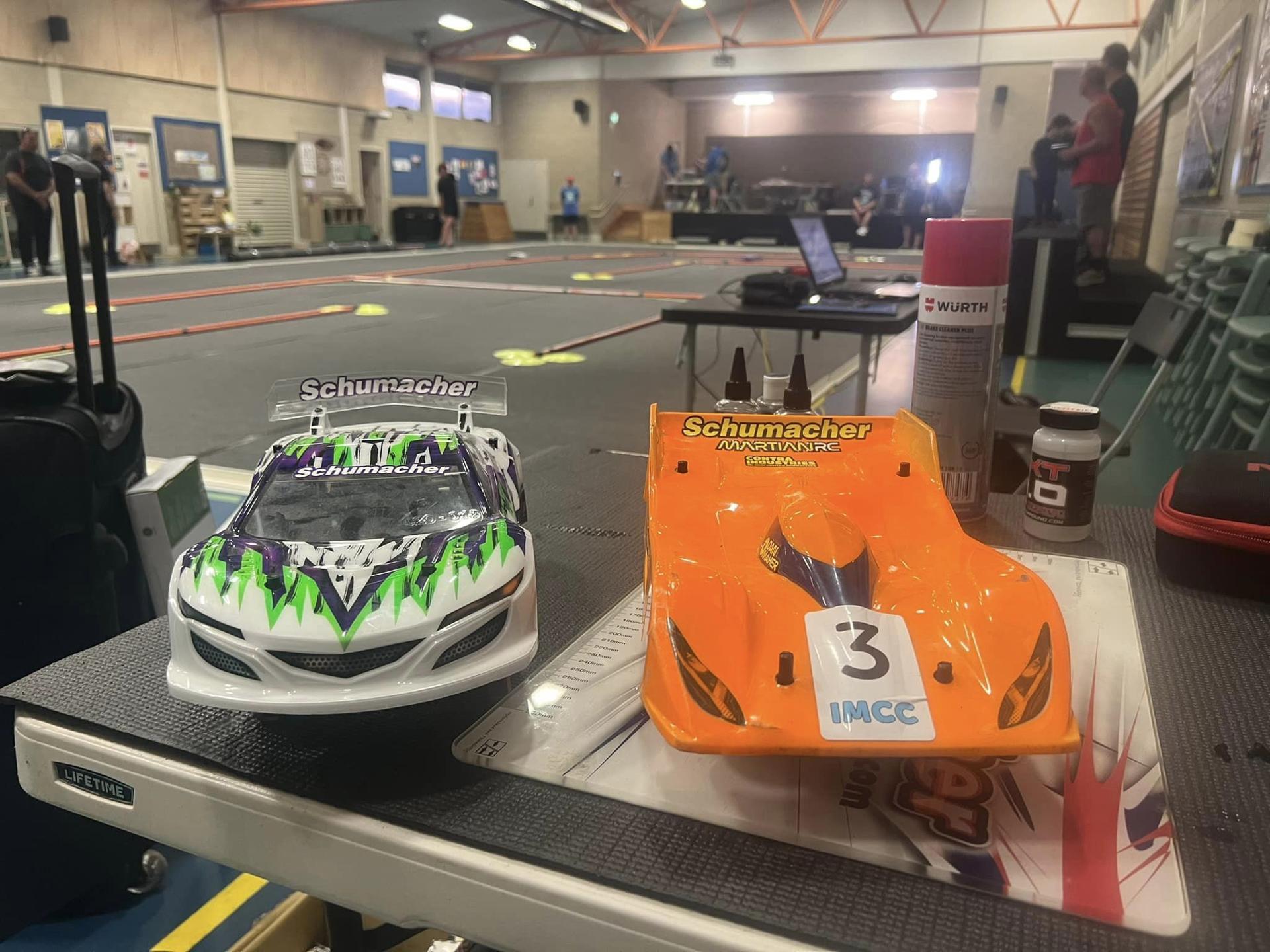 Classes
ISTC Touring Cars
RCRA conforming ISTC Touring Car with RCRA approved 21.5) brushless motor. 2S RCRA approved LIPO battery and rubber touring car tyres. 5mm minimum ground clearance.
1/12 LMP 13.5
Any RCRA conforming 1/12 chassis with RCRA conforming LMP bodyshell. Bodyshell must be cut at bodylines. 3mm minimum ground clearance. 1S RCRA approved LIPO battery with foam tyres.
GT12
Any RCRA conforming 1/12 chassis running a 21.5 brushless motor with GT bodyshell and foam tyres. See GT12 Information. 3mm minimum ground clearance.
Tamiya TT
Tamiya TT02 (or similar) chassis running brushed 540 motor (Silvercan or Tamiya Torque Tuned). 2S RCRA approved LIPO battery.
Formula 1
The cars use a 21.5 turn brushless motor, a blinky ESC with a 2S battery and rubber tyres. More information about RC Formula 1 can be found here. 3mm minimum ground clearance.
Traction additive for AusBite carpet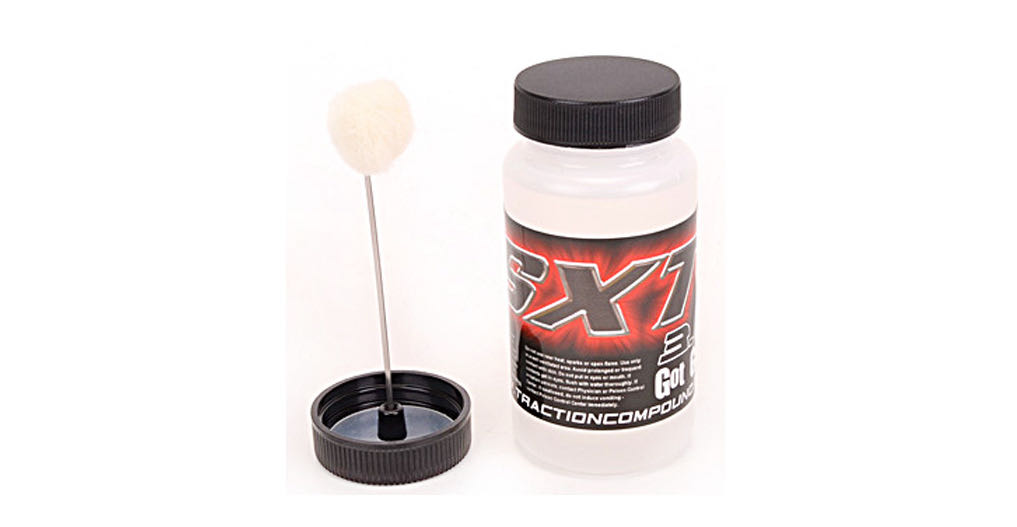 Previously on EPIC Carpet any form of traction additive or compound was strictly prohibited, our locally sourced AusBite carpet is a little different. Although you can run successfully without any tire sauce we have tested SXT Racing Traction Compound with great success, on both, Foam and Rubber tires. This is the only traction compound that we will be using on the carpet as mixing compound on a carpet track is not ideal.
We will have SXT at the track for drivers to use, however, there are some things to do before placing your car on the track.
Tires don't need to be dripping wet, we have all accidentally put too much additive on a tire but doing this intentionally will not improve performance and it will extend prep time. Also, as we are supplying the additive we want to conserve the amount that we as a club use.
Clean tires before you apply additive, there is little point putting additive on if you haven't clean your tires, using brake cleaner or equivalent to make sure you're getting the most out of what's applied.
Dry tries completely, before placing the car on the track make sure you have removed all traces of compound off your tires. This will speed up the amount of time your car will need to "turn on" and make your car more consistent throughout the run.
So three simple guidelines that will help you get racing on the carpet, if in doubt ask one of our experienced club members that have raced on carpet before. Remember this is our Australian Carpet, similar but not the same as our overseas counterparts,(not ETS/CRC/PrimaFelt) so tips that you read in the forums may not apply.
Starting out in 21.5 Touring Cars
Use brake cleaner to clean tires , no need for sanding and cleaning using dominate.
Warmers aren't needed (unless it's cold or you are using 36's), apply the goop and sit for 15 mins. Wipe off before your run and you'll be fine
Ride height MUST be over 5mm
As the carpet is still new it's still bedding in, start with your current set up and make changes from there.
FDR for 21.5 should be around 4.2-4.3, this will be a good place to start with, change to suit track conditions. Motor timing depends on the motor being used.